Journey Builder
Journey Builder is your personal orchestration canvas. Create scenarios that perfectly align with your business. Start building your personalized customer journey today.
Build Perfect Journeys
An easy drag and drop canvas helps you model your journey to perfection and responds to customer behavior in real time.
With Journey Builder everything is possible for your next campaign.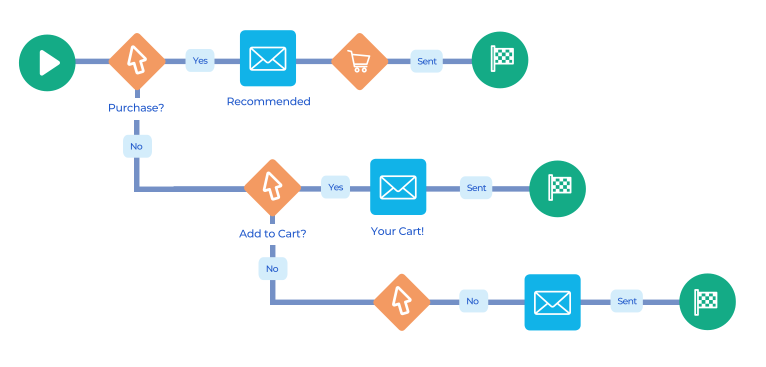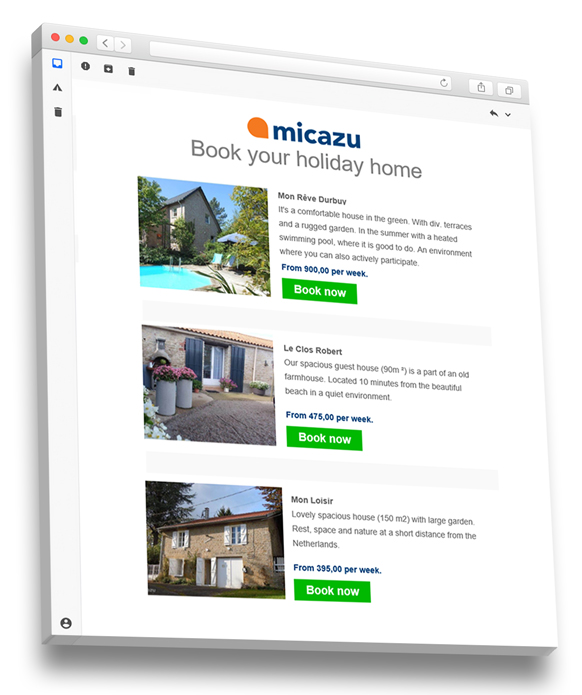 Personalized Email
Add relevance to your email campaigns with personalized product recommendations.
Use built-in recommender systems such as 'Items you may like' or 'Recommended for you'. Remind people of their behavior with 'Last viewed' or 'Shopping cart' items.
Your email campaigns will never be the same again!
Instant Triggers
Why wait for the weekly newsletter when you can react in right now? Trigger emails from your ESP in real time with Journey Builder.
Recognize website visitors to remind them of their last viewed items. Convert abandoned shopping carts. Keep people coming back for more with purchase followups.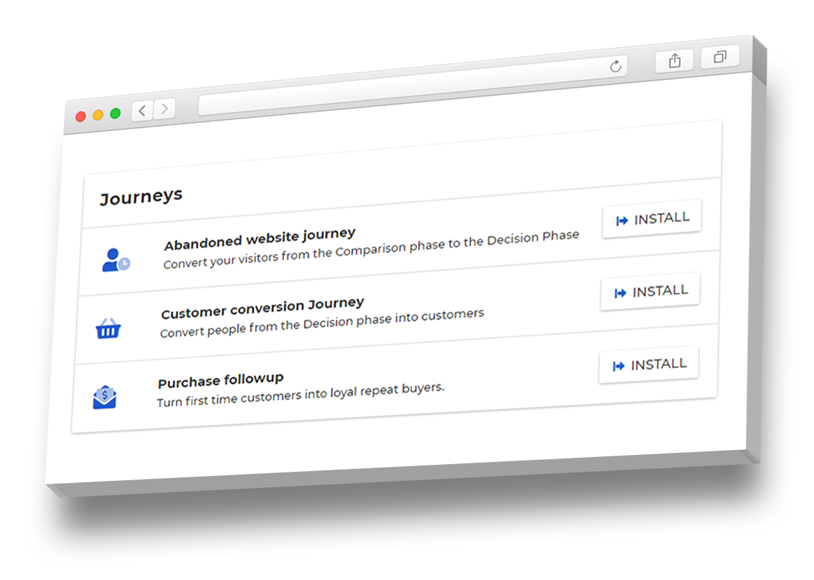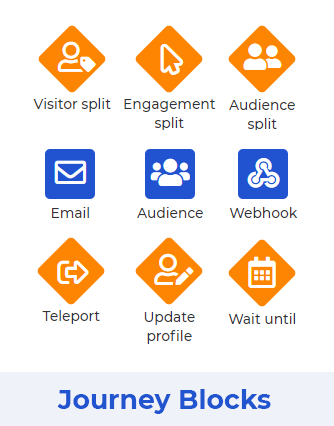 Weapon of Choice
Create the perfect customer journey with various building blocks.
Split your lanes based on profile criteria, engagements and audiences. Trigger emails and webhook. Build audiences. Wait until exactly the right time for your message to be delivered.
Press publish and Journey Builder will make it happen.