A single customer view that's unique for your business
Squeezely Customer Data Platform connects data from all sources to help you better understand and engage with your audience.
Everything you need in one place
All your data in one place. Your Squeezely profiles contains demographic and identifiable information as well as customer behavior on your website and in your stores.
Squeezely enriches your profiles with information about favorite categories, brands, product recommendations and the buying phase your customer is currently in.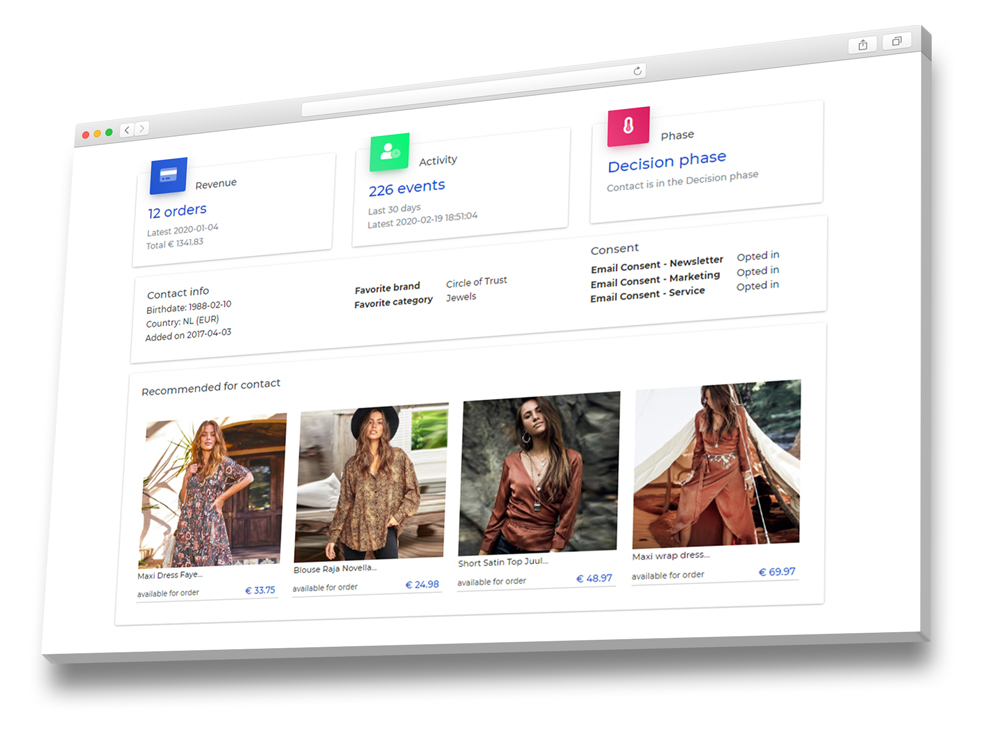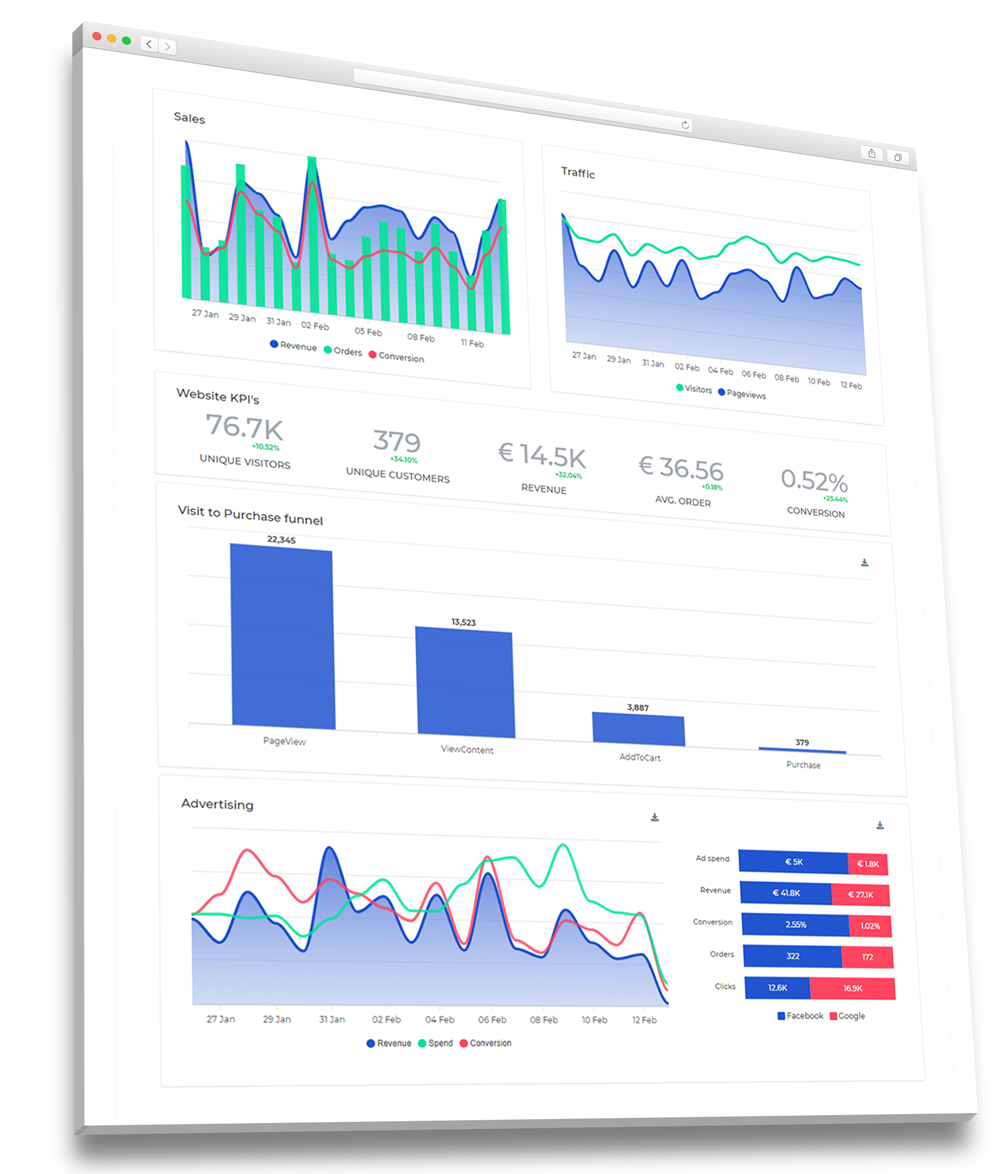 Keep track of your metrics
All your KPI's on one dashboard. Keep an eyen on visitor growth. Analyze your funnel conversion. Relate everything to your advertising spending in the period. Your dashboard helps you get ahead faster.
Build Better Audiences
Manage your audience targeting for all platforms in Squeezely Audience Builder. Filter on your profile data to create powerful segmentation and instantly activate your audience across multiple channels.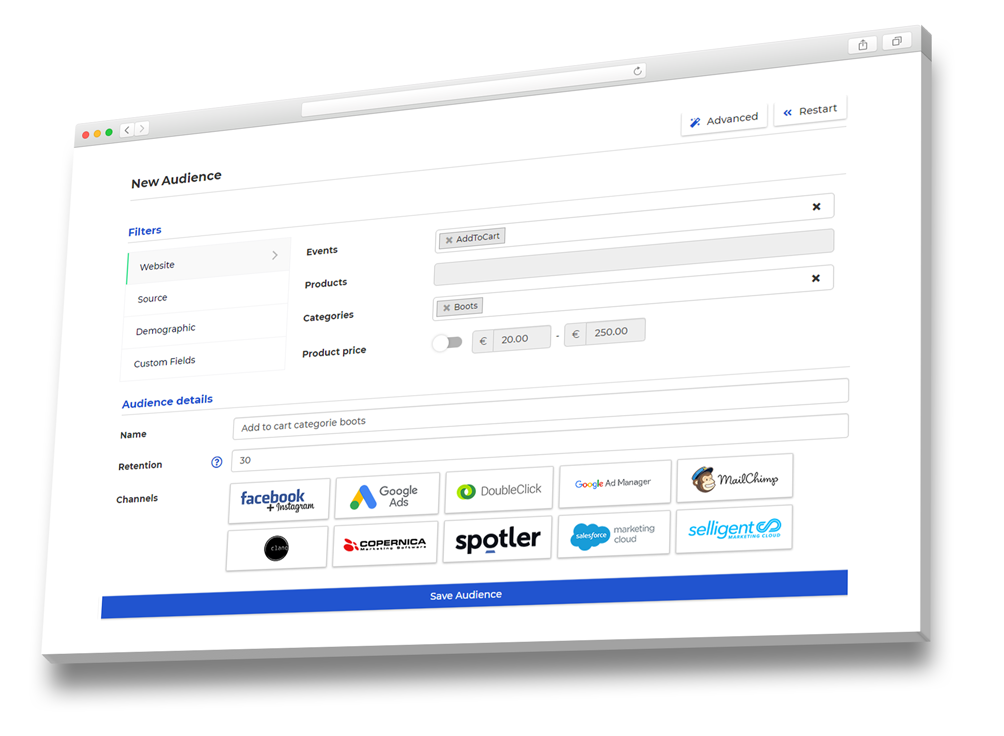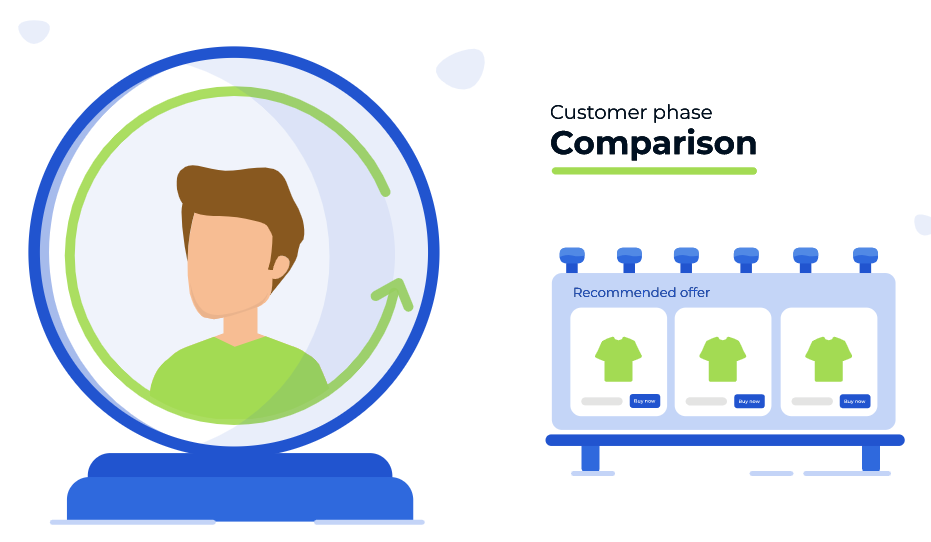 Built in prediction engines
Process all customer behaviour in real time with our built in prediction engines. Squeezely predicts your customers buying phase and adds product recommendations to your profiles. Utilize the power of prediction on all your touchpoints.
Robust Architecture
Need a reliable solution? You can count on us!
Our infrastructure is designed to be always available and can process billions of events in real time. Squeezely provides your development with reliable infrastructure to build upon offering various ways to import and export data from our platform.