August 20, 2018
Squeezely Customer Journey Builder - Product Launch at DMEXCO 2018
A personalized journey for each individual customer? You heard it right!
This September at DMEXCO we will introduce our Customer Journey Builder to the general public for the first time.
Sounds interesting? Schedule a meeting at the bottom of this page for your personal live demo session!
Squeezely Customer Journey Builder
A drag and drop canvas to create a personalized journey for every customer. Customer Journey Builder uses all features available to you in our DMP and helps you decide what should happen and where it should happen for which person.
Trigger personalized email templates.
Add and remove people from audiences.
Show personalized banners using product recommendations.
Drag actions onto your canvas and your desired action will be executed at the right moment.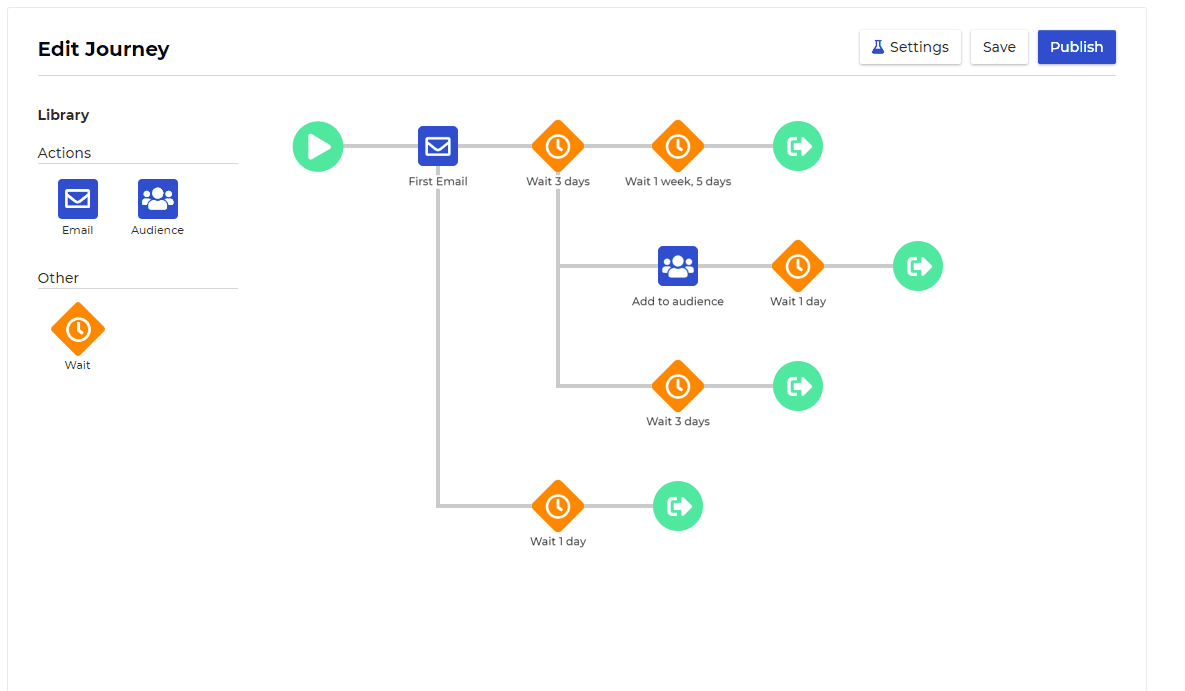 The official launch of Squeezely Journey Builder will be staged at DMEXCO 2018 in Cologne, Germany. Are you visiting DMEXCO? We would love to show you what Journey Builder can do for you. At the bottom of this article you can book a meeting with the Squeezely Team at our booth C66 in Hall 7.
Squeezely Data Management Platform
Squeezely DMP offers easy to use tools for agencies and inhouse teams to unify data sources and create a personalized approach for each customer.
Audience Builder
Need to manage your audiences across different platforms? Audience builder makes it effortless!
A central cockpit to manage audiences across platforms
Automatically keep your audiences up to date
Advanced rule building engine
Exclude recent buyers from all your campaigns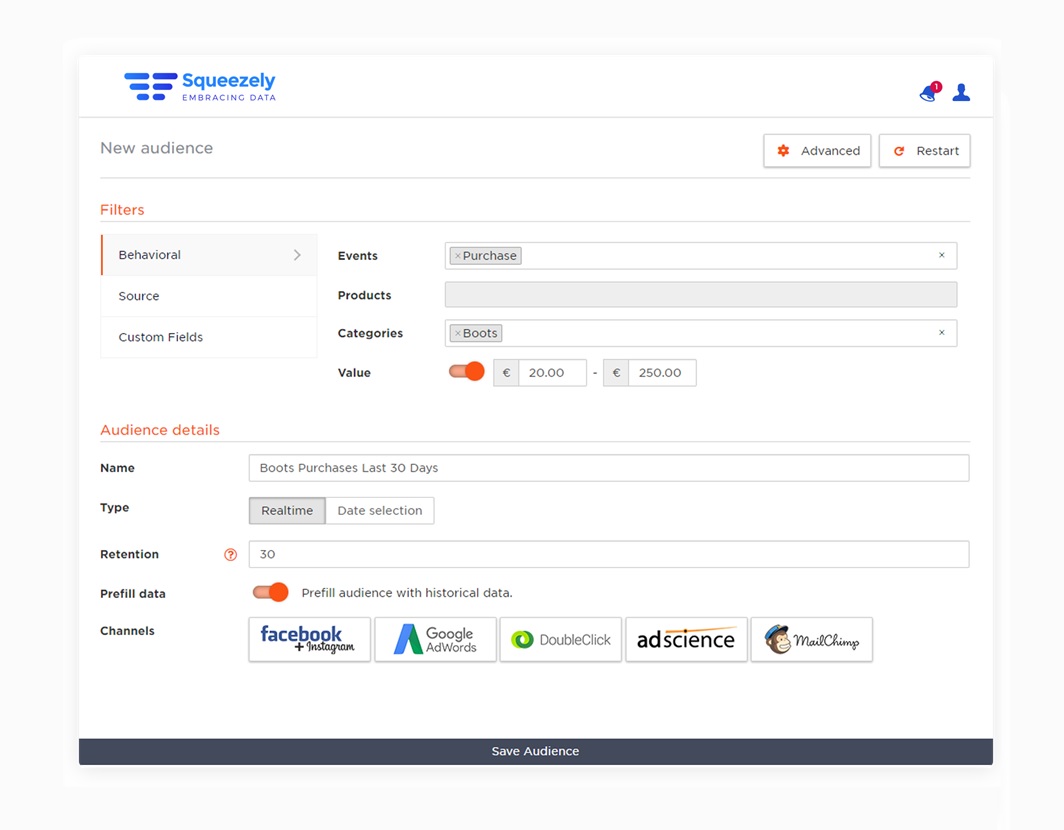 GDPR Compliance
An important part of your data strategy is consent management and compliance. Squeezely DMP equips you with all you need to give your customers control over the data they share, even after they have shared it with you.
Consent management on multiple levels: Analytics, Marketing, Email, Service
Easy access to data via User Data Requests
Compliance made easy using automated 3rd party contact removal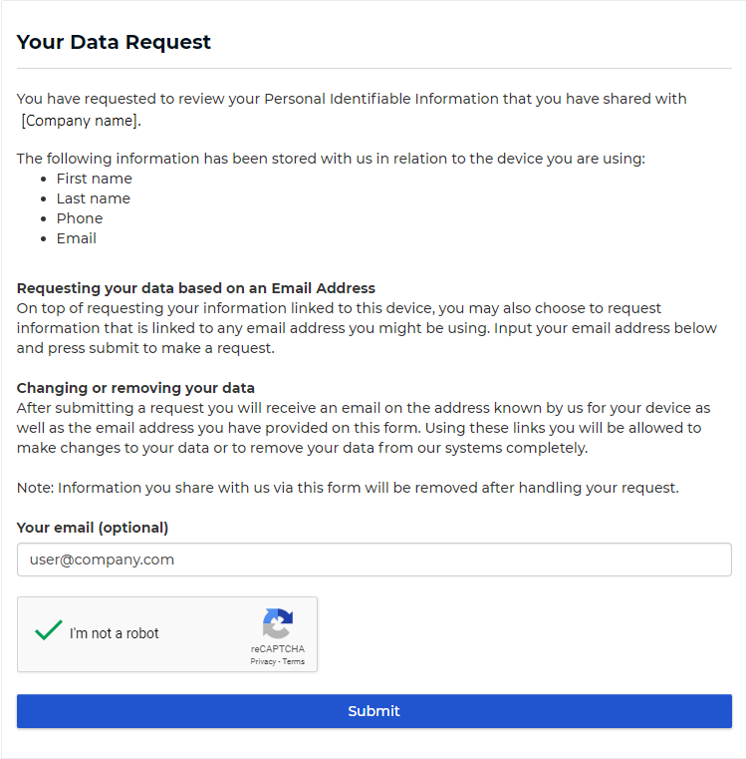 Personalized Messages
Squeezely AI driven product recommendations help you send personalized messaging to your audiences, regardless of the channel.
Launch campaigns for display and social using dynamic banners
Trigger email campaign with personalized templates using your existing email service provider
Build personalized landing pages using your audience and product information.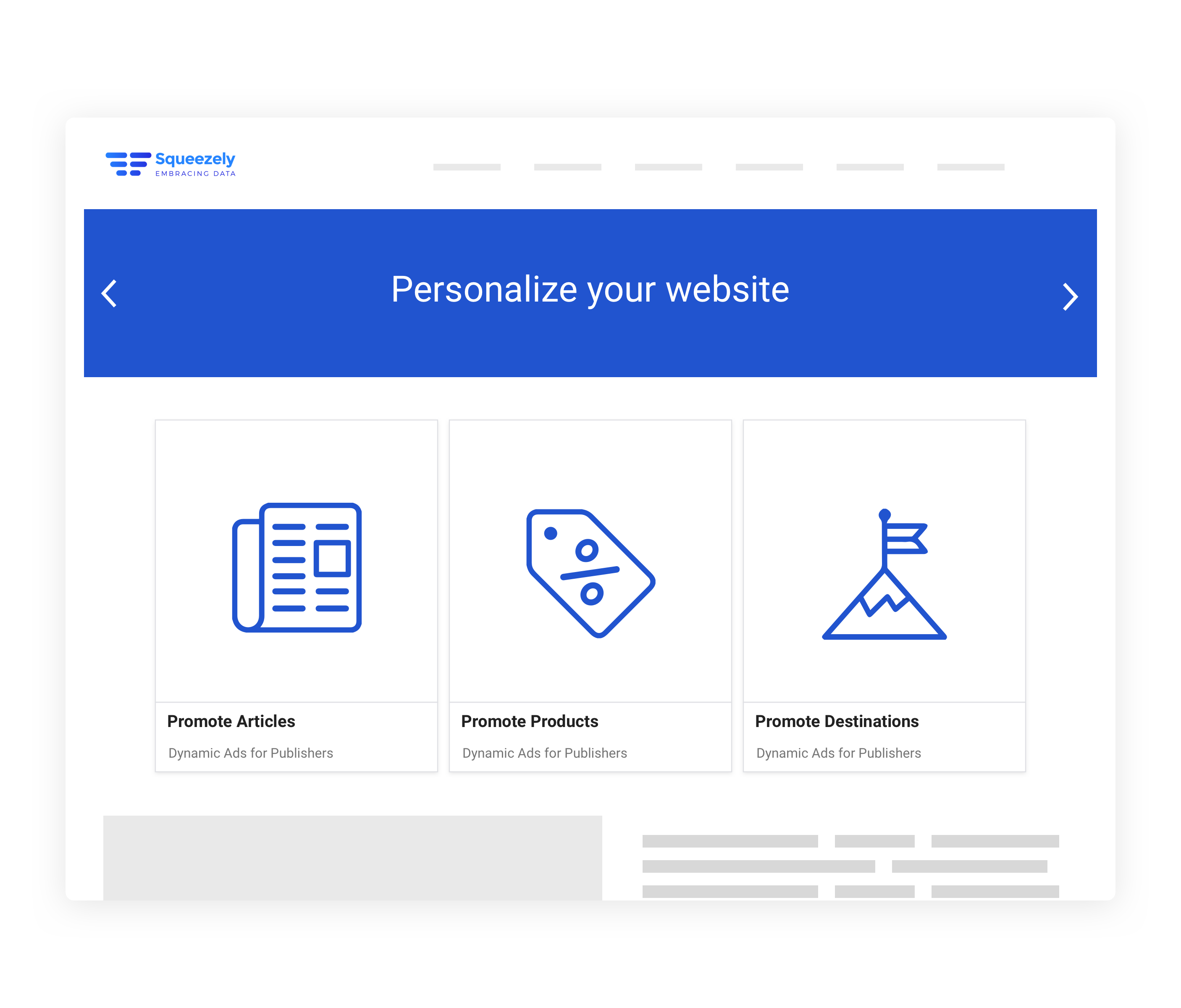 Analytics
No more difficulties in keeping up with all your campaigns. Squeezely analytics has the answers you are looking for.
Insightful campaign tracking dashboard
Powerful reporting API to feed your existing dashboards
Insights into your audience.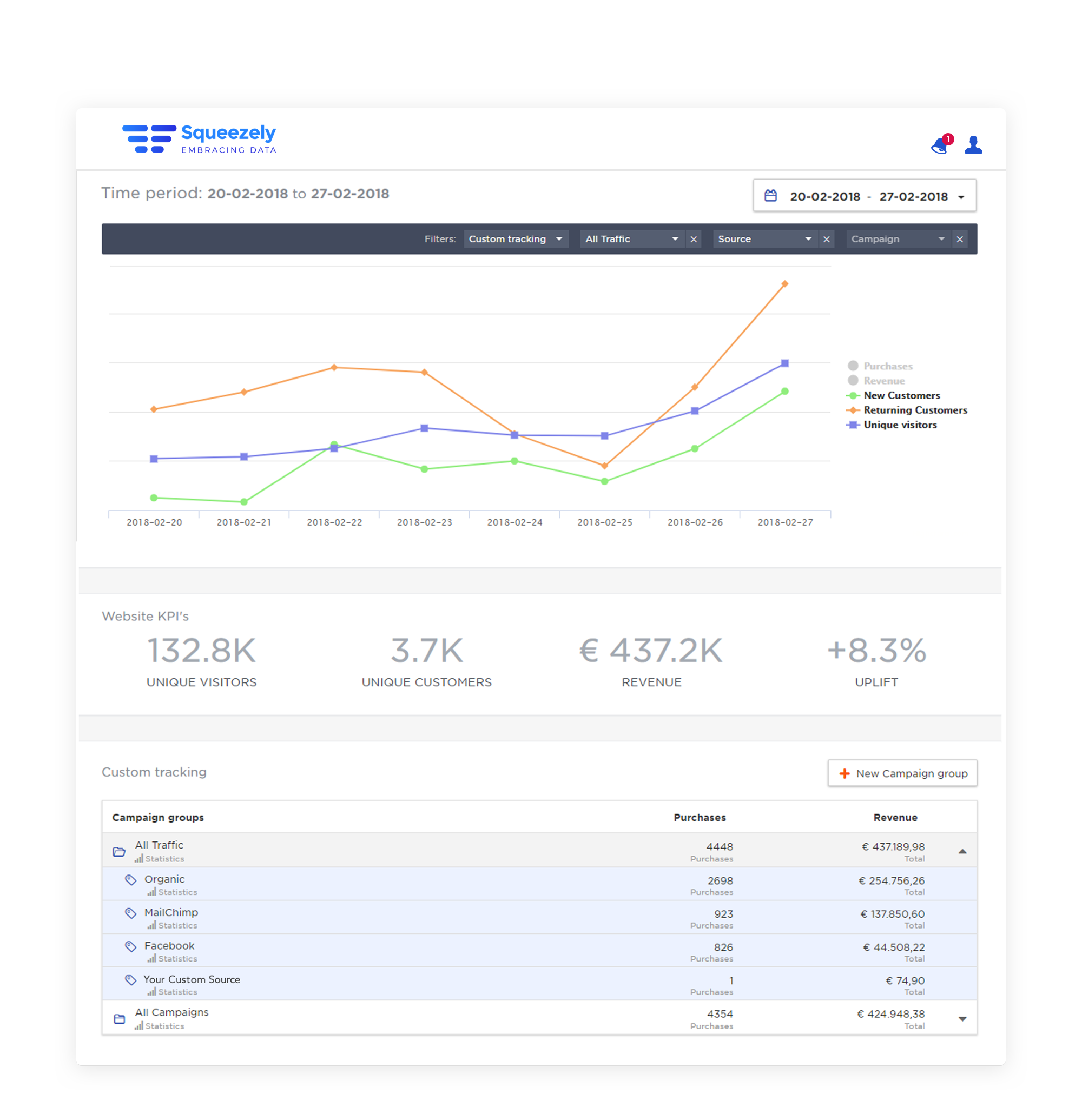 Expert Partner Program for Agencies
Are you representing an agency at DMEXCO? Come find out more about our Expert Partner Program. Squeezely Expert Partners can offer their clients just a little bit more in the demanding world of digital marketing. As an expert partner, your agency will be able to fully utilize everything a Data Management Platform has to offer. You will get:
In depth product & technical implementation training
Access to Best Practices
Premium support
Great commercial benefits
Meet us at DMEXCO Cologne
Want know more about Customer Journey Builder or the Squeezely Platform?
Book your timeslot for a meeting at DMEXCO below or use this link
Not at DMEXCO? Request an online demo on our homepage.