August 20, 2018
A personalized journey for each individual customer? You heard it right! At DMEXCO 2018 we will launch Squeezely Customer Journey Builder. An easy to use drag and drop canvas to create personalized customer journeys. Schedule a meeting at DMEXCO for a personal live demo session!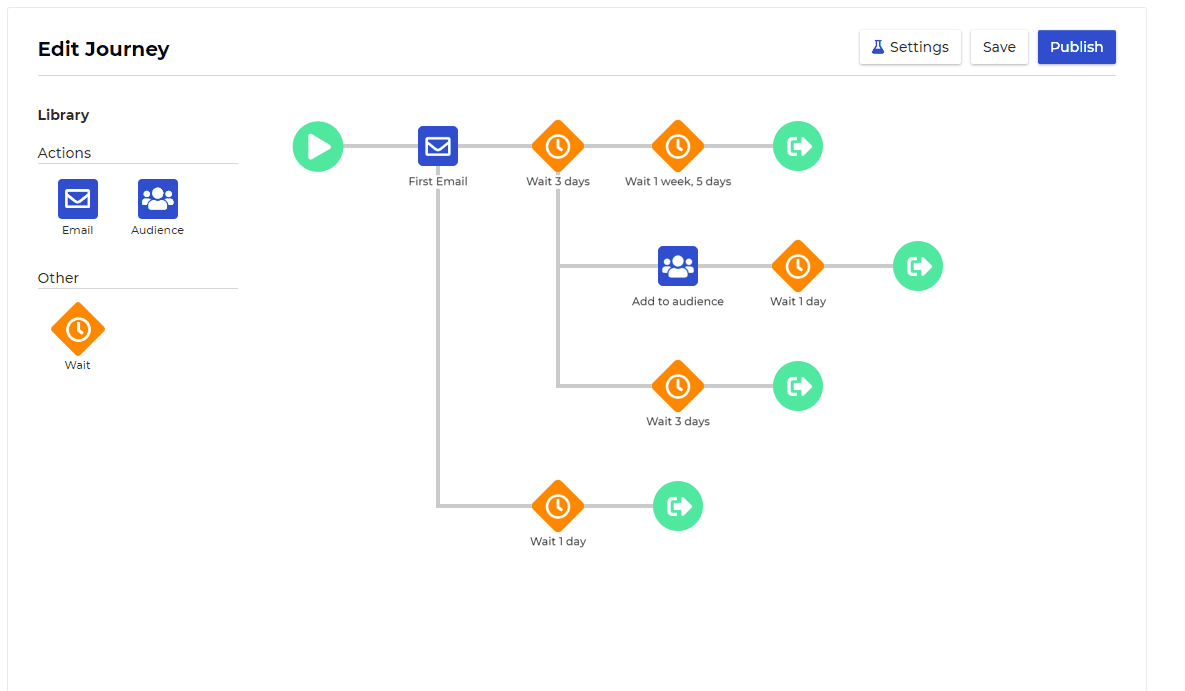 July 19, 2018
What's new on Squeezely Platform?
Consent Management & Compliance Features
We have added various features to help our customers better comply with compliance policies.
Multi Level Consent Management
We have added different levels of consent to the platform. You can now set consent seperately for:
Cookies for Analytics Only

Cookies for Marketing

Email for Newsletters

Email for Marketing Platforms

Email for Service Messages
Removing Personal Data from external platforms
When we process a data removal request from your customer, we will now automatically remove this customers personal data (email address) from audiences Squeezely has created on external platforms as well.
Historic Audience Sizes
In Squeezely Audience Builder you can now click on the audience size to see how this has progressed over time. An example is shown in the image below:
June 21, 2018
What's new on Squeezely Platform?
Adding source for Facebook Custom Audiences
As of July 2, 2018 Facebook requires advertisers to declare a source for all custom audiences using a customer file, for example a list of email addresses.

When you select to export a list of email addresses to Facebook from the Squeezely Platform, we will now set this status to 'User Provided Only'. This indicates that all email addresses have been provided to you by customers directly and that you have their consent to use this information for marketing purposes.

Customers that are being targeted by ads using this type of audience will be able to view the source of the information used to target them, as well as the name of your organization. This can be accessed by clicking the 'Why am I seeing this?' icon on a Facebook ad.

More information about these changes by Facebook is published here.